25 Laugh Out Loud Ben Simmons Memes | Sports Takes & News | TooAthletic.com
Ben Simmons is one of the top young players in the NBA, who is currently on the Philadelphia 76ers. Simmons is known as a great defender and passer, yet his shooting skills is severely lacking. Simmons regularly gets dogged for not attempting or making more 3 point shots. Especially since it was only last season that he actually made his first 3 point shot in the regular season, after being in the NBA since 2016. To celebrate the player Ben Simmons is, while troll him for his shooting woes, I have found the funniest memes about him to share. Here are 25 laugh out loud Ben Simmons memes.
---
1. A Lot Of Bricks…

2. Shoots A 3-Pointer..

3. Look At This…

4. Only 1 Point?

5. How Is This Possible…

6. Just Stealing Money…

7. Look Good, Play Good…

8. Who You Taking?

9. Dream 3 Point Contest…

10. You Ain't Fooling Anyone…

11. Stop It…

12. What Did It Cost…

13. Rookie Of The Year…

14. Ben Simmons… The Next LeBron

15. Who Wore It Better…

16. Say What?

17. 1 Point…

18. False Hope…

19. They Reaching For Stats…

20. "I'm Sorry But It Has To Be This Way"

21. You Gotta Be Kidding Me…

22. That 1st 3 Point Made By Simmons Will Live In Sixers Lore Forever…

23. We All Know You Ain't That Brave To Take That Shot…

24. Make A 3-Pointer…

25. Ben Simmons Knows How To Shut Players Down…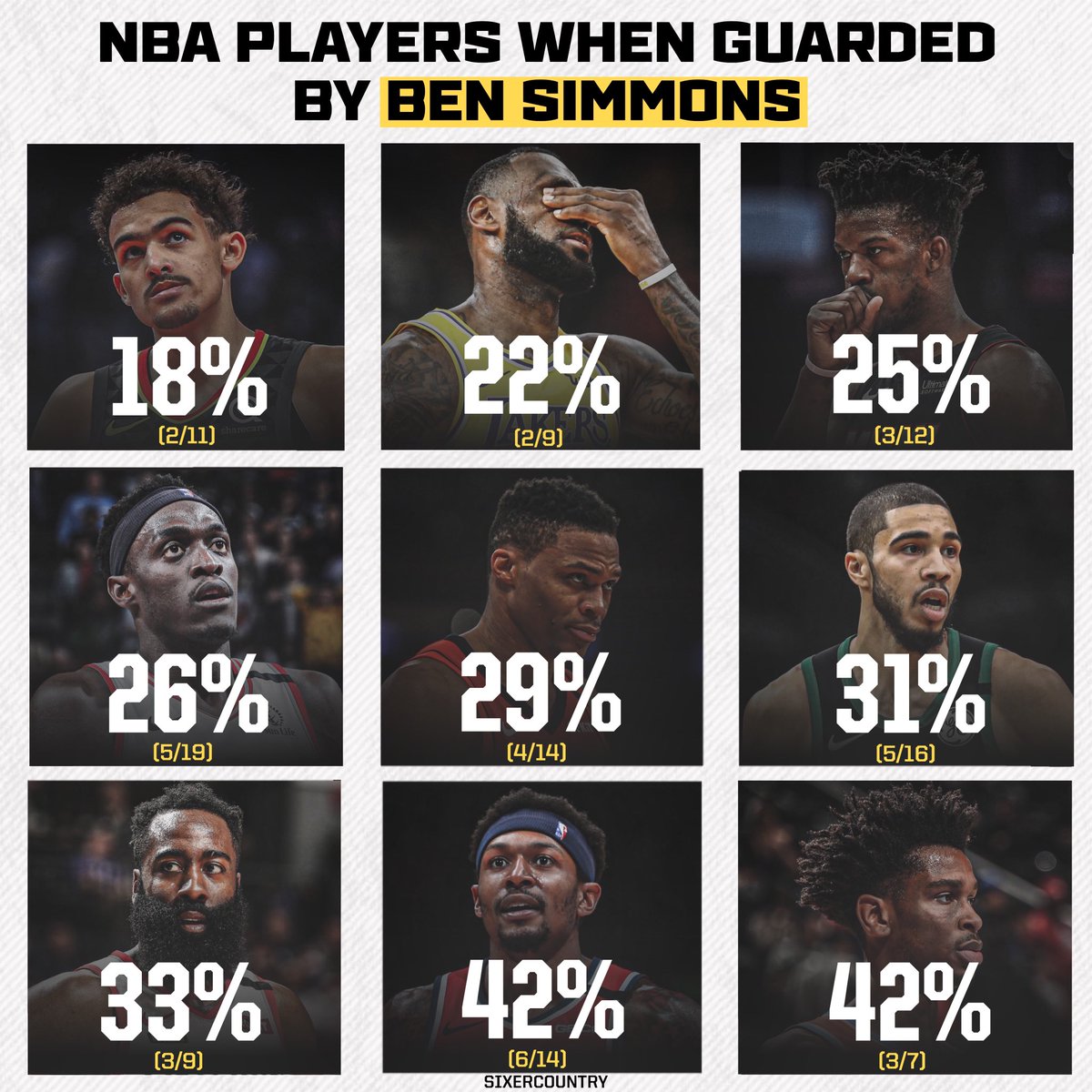 ---
About TooAthletic
TooAthletic Takes is the News division of TooAthletic. Launched in 2019, TooAthletic Takes is a source for all your sports takes. TooAthletic Takes will make you laugh, cry, get mad, and even call us "idiots." We strive to give our readers another viewpoint on any sports situation, and we look forward to disagreements with the hopes that it leads to healthy discussions and debates.
TooAthletic Takes aspires to be the #1 source for all sports takes, and become a leader in sports media.
Categories
Worried/Not Worried About Takes
25 Laugh Out Loud Ben Simmons Memes | TooAthletic.com